Code Repairs / Corrections
Dunman Electric offers all commercial business owners electric code repairs or corrections in the Austin, Round Rock, Georgetown, and San Marcos areas. All electricians in the Austin area need to be knowledgeable of the National Electrical Code guidelines before they take on any home remodeling, repair, or upgrade job. All of our electricians are trained to comply to the National Electric Code when they are completing repairs or upgrades.
National Electrical Code
All of our electricians at Dunman Electric adhere to the National Electrical Code guidelines, which is a standard for electrical installation, electrical wiring, and appliances in view of the safety specifications to be put into practice. It addresses safety considerations like voltages, maximum currents, temperature rise, cable specs such as joints, insulations, and several other electrical and mechanical details. Even though it is not a U.S law, numerous state and local authorities, including those in Austin, have made the recommendations required.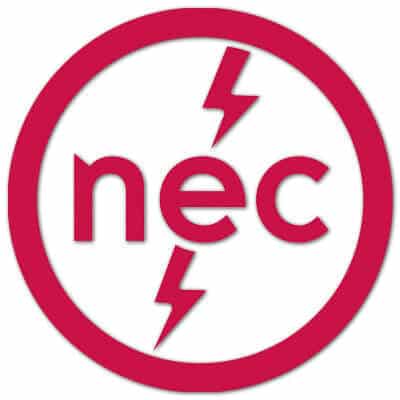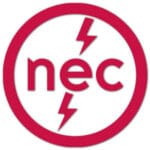 It is beneficial for non-technical persons to also be familiar with these requirements. When you are preparing for a brand new installation or alterations, verify whether the electrical contractor you would like to employ convinces you about his adherence to NEC specifications.
Dunman Electric provides code repairs and corrections to Austin, Pflugerville, Round Rock, Dripping Springs, Cedar Park, Georgetown, Lakeway, San Marcos, Leander, and surrounding areas in central Texas. Contact us today to set up an appointment. 512-523-5007
N.E.C.
The National Electrical Code, often known as the NEC, frequently revises its standards and defines brand new standards of safety. These changes are essential as a result of rapid changes in technology, the introduction of new products, and new research studies. It's important to keep yourself well-informed about these alterations. The frequency of changes is once every 3 years. All electricians in Austin should keep up-to-date with these changes.
You need to cautiously choose an electrical contractor when you are planning a brand new installation. The electrician you decide on must suit your schedule, spending budget, and standard of work expected. Whether the job contains new installations, adjusting existing wiring, or modernizing electrical systems, you need to check with your electrical contractor to find out if he sticks to the safety rules dictated by NEC. Many electrical contractors are well- informed with regards to any new modifications in the NEC standards.
Our electricians have the responsibility to do research and guarantee clients about their conformance to relevant codes of the NEC and understanding about any new changes adopted and mandated by the guidelines of any local authority.
Please contact Dunman Electric to learn more about electrical code repairs and corrections for commercial locations in the Austin area. We make sure that all of our commercial electrical work adheres to NEC standards.
Average rating for Dunman Electric is 5 stars of 5 stars – based on 72 reviews
Electric Repair in Austin, TX
Dunman Electric responded quickly when I called. The quality of work from their electricians and professionalism was A+. We were very satisfied with the work that was performed and grateful to see …
Regulated by the Texas Department of Licensing and Regulation. PO Box 12157 Austin, TX 78711