Professional Electrical Installation
Electrical Installation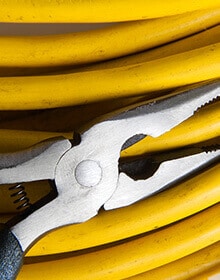 Dunman Electric provides professional electrical installation services to Austin, Round Rock, Georgetown, San Marcos, and the surrounding areas. Proper electrical installation and maintenance is vital in both residential and commercial locations. If the wiring in your home was not installed by a professional, you may have defective wiring. If this is the case, contact us so we can perform wiring repairs and make sure the wiring is safe and working correctly. Defective electrical wiring which isn't immediately given attention might result in a bigger danger including fire and electrocution. Employing a qualified or certified electrician is important with good installation and maintenance. Particularly in complex wiring, which might call for top level skills, only certified electricians have the ability to keep the work clean and safe.
Certified Electrician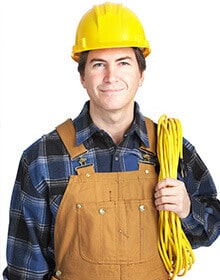 A rule of thumb states that the worse it looks, the less likely it is that the installation was completed by a certified electrician. When wiring are correctly installed, wires are generally well tightened up and aligned in appropriate spots. A few high voltage wiring are sealed in insulators to prevent accidents and unexpected electrocution. Professional electricians also stick to a certain pattern or design in wiring to reflect great installations. For example, high-voltage wires are often hidden behind wall surfaces, which function as their insulators. This keeps the place's surroundings clean and arranged while individuals who are passing by are safe from possible injuries brought on by defective wiring.
Dunman Electric provides expert electrical installation services to Austin, Pflugerville, Round Rock, Dripping Springs, Cedar Park, Georgetown, Lakeway, San Marcos, Leander, and surrounding areas in central Texas. Contact us today to set up an appointment. 512-523-5007
Dunman Electric is able to offer all of the following types of electrical services:
Residential and commercial electrical wiring, everything from small modifications and repairs to a total rewire or a new installation.
Temporary supplies and short-term installations for building sites.
Light industrial electrical wiring, single phase and 3 phase, everything from small alterations to complete rewiring and new installations
Installation and updates to TV aerials and satellite dishes, which includes multi satellite systems and also digital TV.
Contract wiring of commercial control panels.
Contract electric set up and testing.
Repairs to all home electrical and electronic equipment.
Wiring for home theater or home automation systems.
If you are working on a new residential or commercial build, or an addition to your existing home, Dunman Electric is able to handle all aspects of the electrical work, meaning you don't need to employ many different tradesmen.
Average rating for Dunman Electric is 5 stars of 5 stars – based on 72 reviews
Electric Repair in Austin, TX
Dunman Electric responded quickly when I called. The quality of work from their electricians and professionalism was A+. We were very satisfied with the work that was performed and grateful to see …
Regulated by the Texas Department of Licensing and Regulation. PO Box 12157 Austin, TX 78711