Electrical Installation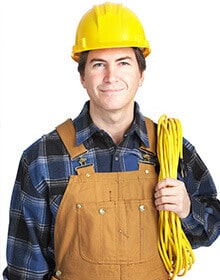 Dunman Electric offers professional commercial electrician services to companies in the Austin, Round Rock, Georgetown, and San Marcos areas. Our electricians concentrate on working on industrial buildings, factories, and any other kind of commercial property you can think of. This sort of electrical work tremendously differs from residential work due to the amount of power which is required, and because of the code and regulations that have to be followed. There are many different services which we provide to commercial properties.
Commercial Electrical Work
A primary service and aspect of commercial electrical work is routine maintenance as well as repairs that are up to code. Big industrial buildings require a lot of maintenance and service work on a frequent basis. A lot of of these properties have a scheduled maintenance plan
with an electrical company to keep everything in working order. A lot of the components in a building should also be serviced once in awhile which takes an experienced electrical contractor.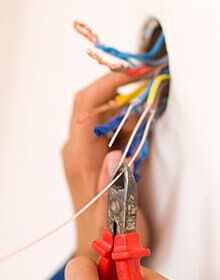 Any building, whether it's a business office, a place of business which is retail or anything else you can think of features a security system. An electrician can set up every part of a security system for any kind of building. This includes video cameras, an alarm system, motion sensors, monitoring systems, control rooms, setup of all the internet wiring, and anything else that goes along with first-rate security. You should have this kind of security set up so that workers and customers alike are well protected all the time. Another aspect of safety revolves around always having working parking lot lights which we can perform initial installation of and replacement of bulbs.
Dunman Electric provides expert electrician services to Austin, Pflugerville, Round Rock, Dripping Springs, Cedar Park, Georgetown, Lakeway, San Marcos, Leander, and surrounding areas in central Texas. Contact us today to set up an appointment. 512-523-5007
Electrical Wiring
Running all the cables and electrical wiring for a commercial building is an extremely huge job by itself especially the initial installation of fuse panels as well as heavy duty circuit breakers. A commercial electrician must adhere to really strict codes, keep all wires concealed, and keep every wire safe from getting damaged in really substantial amounts. There might be miles and miles of wiring in an office or industrial warehouse that you would never see at a glance. A strategy can be created for any kind of building to place each wire set by a commercial electrical specialist.
Numerous power systems which power a commercial complex or building is ran below ground. Your commercial electrical workers can easily tunnel all of the power lines safely and effectively. They are able to also chart out a plan to where everything can be serviced quickly and to be sure each line is routed properly. This is just one of several examples of how complex this kind of electrical work may be.
Commercial electricians are specially taught to have the ability to handle very large jobs in a structured fashion. They have the ability to stick to all local codes of compliance and will complete the job correctly so everything is working properly each and every time.
Please contact Dunman Electric for more information about our commercial electricians or to schedule an appointment for a consultation with us! We provide commercial electrical wiring repairs and replacements to businesses all over the Austin region, so please feel free to get in touch with us as soon as possible!
Average rating for Dunman Electric is 5 stars of 5 stars – based on 72 reviews
Electric Repair in Austin, TX
Dunman Electric responded quickly when I called. The quality of work from their electricians and professionalism was A+. We were very satisfied with the work that was performed and grateful to see …
Regulated by the Texas Department of Licensing and Regulation. PO Box 12157 Austin, TX 78711