Electricians in Austin, TX
Dunman Electric provides expert electrical installation and electrical repair options to customers in the Austin, Round Rock, Georgetown, and San Marcos areas of Texas. Our aim is to be the next electrical service company you use, and the only electrical company you'll contact in the future. We work hard to deliver the very best quality repairs and installations, and the most friendly service you've ever experienced. Whenever you contact our office, you'll meet one of our pleasant call takers, who will schedule an appointment at a time which is convenient for you! Our properly trained and highly experienced electricians will arrive promptly and in a truck which is completely stocked, ready to get the job finished without numerous trips to the supply house. We guarantee our work 100%! We also want to guarantee your satisfaction 100%! We'd love to assist you with all of your electrical needs.
Dunman Electric is the premiere local Austin electrician and electrical company serving Austin, Pflugerville, Round Rock, Dripping Springs, Cedar Park, Georgetown, Lakeway, San Marcos, Leander, and surrounding areas in central Texas. Contact us today to set up an appointment. 512-523-5007.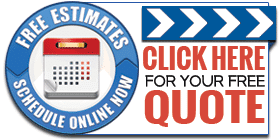 We offer a wide variety of services including repairs, installations, and upgrades for both commercial and residential customers. We can help you with any type of electrical services you may require. From new light fixture wiring and ceiling fan installation to washer / dryer wiring and outdoor landscape wiring installation, we can do it all. Our residential services include spa and pool wiring as well as new room wiring and installing new phone / tv / cable lines. For our commercial customers, we can put in heavy duty circuit breakers, commercial fuse panels, and even full building Cat 5 wiring. If you've got a pool or spa that needs wiring or electrical work, head on over to Dunman Pool and Spa for more information.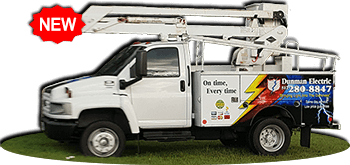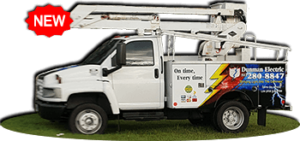 Thanks to their recent purchase of new equipment including a bucket truck, Dunman Electric now provides their central Texas commercial and residential customers professional luminaire lighting services such as parking lot lighting, warehouse lighting, and lighting in other hard to reach areas.
We know you already know just how much you depend on functioning electricity on an every day basis. Anytime the power goes out, you suddenly find yourself flipping switches which don't work and attempting to use a number of devices only to find that they have no source of energy to draw their power from. Whenever something fails with our electrical system, we depend completely on the electricians that spend their lives installing, troubleshooting and fixing our intricate electrical systems. Even though it might be tempting to try some simple home electrical jobs by yourself, it can pay off to employ a licensed electrician. Even little mistakes may result in dangerous accidents with regards to electricity.
Electrical Contractors
The best reason why you need to hire an electrical contractor rather than trying to do it yourself is personal safety. If you do not have all the required tools, or complete know-how to complete a job safely and securely, you can risk not only yourself but also all others in your house. Improperly finished electrical work can result in fire, broken appliances and even electric shock. There isn't any real need or reason to cut corners with regards to this kind of work. It's just not worth risking both you and your family's lives.
Certified Electricians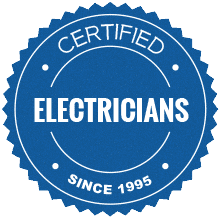 To become a certified electrician, an individual must go through many years of training to be able to gain the knowledge and experience needed to be a career electrician. Because of this, electricians not only have all of the equipment and tools that they need to finish your electrical job, but the knowledge and resources needed to get it done safely according to all local building codes. This means that your electrical services will be finished in a safe and complete manner that will adhere to any safety ordinances that your locale might have. This is particularly beneficial when it comes to selling your house. Improperly finished electrical work can make it difficult or even out of the question to sell a structure. The bottom line is, you should always employ a professional electrician which is properly licensed and bonded. It may seem like there isn't much to some of the jobs that you have in your home, but be assured that there isn't any small task whenever you are dealing with electrical current.
Contact Dunman Electric today for more information about our residential electricians and our commercial electricians. We appreciate your interest in our business and look forward to helping you in the near future!
Regulated by the Texas Department of Licensing and Regulation. PO Box 12157 Austin, TX 78711