Royal Family Kids Camps
Who is Royal Family Kids Camps?
We are the nation's leading network of camps for abused, neglected and abandoned children.
Annually, 3.6 million cases of child abuse*, neglect or abandonment are reported in America.
One of these victims dies every six hours due to that abuse*. But you can make a difference — through your support of Royal Family Kids' Camps.
Royal Family Kids' Camps, Inc., is a 501(c)(3) tax-exempt public charity. Donations and gifts are tax-deductible, as allowed by law. Royal Family Kids' Camps, Inc.'s Federal Taxpayer I.D. Number is 33-0380021.
Where do the children we serve come from?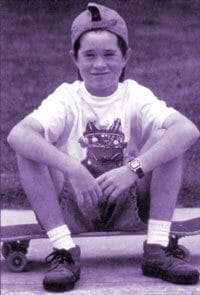 It happens more often than any of us want to believe. Each year, over 3 million American children are reported as abused… physically attacked, emotionally damaged, sexually molested, or severely neglected – often by the people they have loved and trusted most.
They are children like Jimmy – an eight-year old who has known more of violent tempers and cruel comments than he has hugs and kind words and loving encouragement. It is for children like Jimmy that we created Royal Family Kids' Camps.
Most Social Services departments refer children to faith based camps such as those sponsored by the Salvation Army and Catholic Social Services when two criteria are met; namely, that no child is coerced to accept any particular religion, and that the foster placement program, foster parents or other caretakers are given a voluntary choice. Royal Family Kids' Camps meet these two criteria.
Although each camp counselor and staff member is a committed Christian, the camps do not proselytize, and no religion is ever criticized or denigrated.
The camps extend Christian love and care, with adults modeling a non-violent, positive way of life as an alternative to many of the negative, abusive situations which abused and neglected children have faced.
Regulated by the Texas Department of Licensing and Regulation. PO Box 12157 Austin, TX 78711