Professional Electrical Installation
Remodeling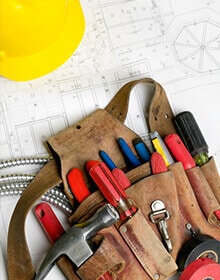 One of the primary reasons to retain the services of an electrician during a remodeling job is so that they can take care of complicated electrical tasks. Dunman Electric can provide you with expert electrical remodeling services to your home in Austin, Round Rock, Georgetown, San Marcos and nearby areas. Remodeling your house, even only one room of it, frequently demands having someone with this kind of knowledge on hand to assist you through the process. The good thing is that there are quite a few professionals available in most local areas to assist you. The bad news is that not all of them are worth your investment. Knowing when to call a pro is the first step. Knowing how to tell if a provider is truly a professional is something completely different. Here at Dunman Electric, it is our goal to provide property owners with dependable, affordable electrical remodeling services in Austin, TX.
Licensed Electrician
Almost any job is a great one to call in a professional, licensed electrician to take care of. Unless the job is minimal, it's a wise decision to have a professional to manage the task. For instance, you might be able to put in a new ceiling fan but re-wiring a lot of lighting fixtures is a dangerous job. If your job involves wiring new lines, moving electrical outlets, increasing outlet voltage or dealing with other more complicated elements of electrical work, have a specialist take care of it for you.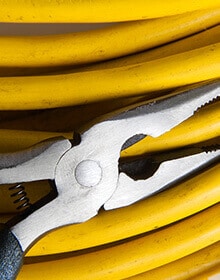 Dunman Electric provides expert wiring remodeling services to Austin, Pflugerville, Round Rock, Dripping Springs, Cedar Park, Georgetown, Lakeway, San Marcos, Leander, and surrounding areas in central Texas. Contact us today to set up an appointment. 512-523-5007
Prior to making a decision about who to bring into your house, know that there is an enormous risk of problems if the wrong individual does the job. An electrical fire may burn quickly and will put your loved ones in danger. More so, you don't want to go to the trouble of having the job completed and then close off walls only to discover the job was not done correctly.
Be sure the company and the service provider has liability insurance. These experts must hold individual licenses to operate in the state as well as in the city. Ask to see these papers. Your house is at risk. You also want to be sure the company has a solid reputation for doing a great job and for dealing with any concerns or complications quickly. Determine whether the company offers any guarantee for the work provided.
You will need to get a quote or estimate for the work which needs finished. Examine at length your goals for the job, make sure the provider is aware of those needs and that he or she actually looks at all factors related to the project. This means thinking about electrical supply throughout the house, efficiency, and long-term satisfaction.
Hiring an electrician is much more than just going with your gut. You also have to verify the information provided to you to guarantee the provider you bring into your home is able to do a great job each and every time. If you don't do this, but instead close up the wall surfaces and paint over them, you may be putting your whole family at risk, not to mention your project.
Remodeling Electrical Contractors
Our remodeling electrical contractors serve the entire Austin,Texas region working with contractors and homeowners. We do all types of remodels including:
Kitchen remodels
Basement remodels
Bathroom remodels
Room additions
Office / Den remodeling
Master bedroom remodeling
We can wire the electrical and the signal wiring associated with home theater. Please contact Dunman Electric today to learn more about our electrical services for individuals wishing to remodel their location in Austin.
Average rating for Dunman Electric is 5 stars of 5 stars – based on 72 reviews
Electric Repair in Austin, TX
Dunman Electric responded quickly when I called. The quality of work from their electricians and professionalism was A+. We were very satisfied with the work that was performed and grateful to see …
Regulated by the Texas Department of Licensing and Regulation. PO Box 12157 Austin, TX 78711